McCutchen-Fisher Families, 1921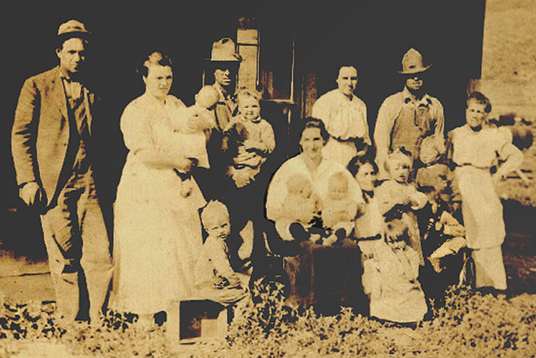 Back: John & Avie Fisher and baby. George Sr and Edith, Myrtle, Bill and Frances's mother.

Front: Roy Fisher(on box), Frances with two babies (one is hers, one is likely George, Jr), Clyde (kneeling). There are three unnamed children beside her and Cap is hiding behind the center one.